Nocturnal Emission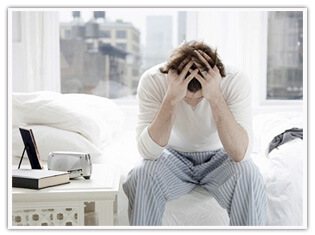 The Involuntary ejaculation problem during night is known as night falls or wet dreams. It also known as nocturnal emissions or night discharge. It is mostly found in teenage boys and in some cases in adult males also. Persons immediately awake up after nocturnal emissions.

There are many causes of nocturnal emissions. The most common seems is that a man needs to ejaculate from time to time when he is not sexually active. It basically suggests that a body can hold maximum semen and this maximum limit is reached, it needs to get rid of it.

The case of night fall is not always related to erotic thoughts or dreams. sometime it is hard to identify what exactly caused the nightfall. In some instances the man will wake us once the organism has occurred but in other instances it is possible to sleep right through it.

There is ayurvedic treatment for nocturnal ejaculation. According to Ayurvedic concepts night fall is due to Vata aggravation . Quickness is the main quality of vata. Its sensitivity is increased by over thinking about sex. So for the curing of night fall vata should by cured and balanced. Over indulgence in sexual thinking, conception, unhealthy diet , low water intake are some of the main causes of night fall.

Physicians of Ayusya Clinic have given best treatment of nocturnal emission providing night fall healing package which includes unique herbal formulations. Doctors are giving best counseling also according the patients' mental status. The formulations strengthens male reproductive system helps in male infertility and loss of libido helps men to get erection, can help delay ejaculation improve seminal viscosity, restore confidence & provides satisfactory libido.